Love Island draws to a close on Monday – bringing to an end another holiday fling for fans of ITV2's reality dating series. Now in its seventh season, is the show still worth sharing a bed with or are audiences ready to give it the slow fade?
However, the summer spark hasn't quite been rekindled as planned. The series opener pulled in the show's smallest overnight launch viewership since 2017, according to ratings body Barb, with heads turned by Euro 2020 and Wimbledon.
While consolidated figures for later episodes picked up, they largely remain below the last summer season in 2019.
If Love Island were a contestant, now might be the moment to ask for a chat about the future. So, what's changed and can the relationship be saved?
'You've changed'
Love Island brightened up summer TV schedules in 2015 with a format that "intrigued" audiences by playing on the idea of summer romance, says entertainment journalist Emma Bullimore.
The show quickly cornered the youth market, with half its record-breaking 2019 audience aged 16-34. It also reaches demographics other shows can't – young, underserved, female viewers, with social media a huge part of the collective experience. And that's hugely valuable to advertisers.
Today Bullimore feels its popularity is "fading slightly" as its novelty value wanes and it risks becoming a victim of its own success – the impact of which is also affecting casting.
"Now the contestants are mostly social media influencers, so there's more cynicism," she says.
"Look back a few seasons, the reason that Jack and Dani were so popular as a couple was because they seemed as if they were actually there for a relationship. Today, it's mainly a launch pad to find fame, and the Instagram-savvy audience know this."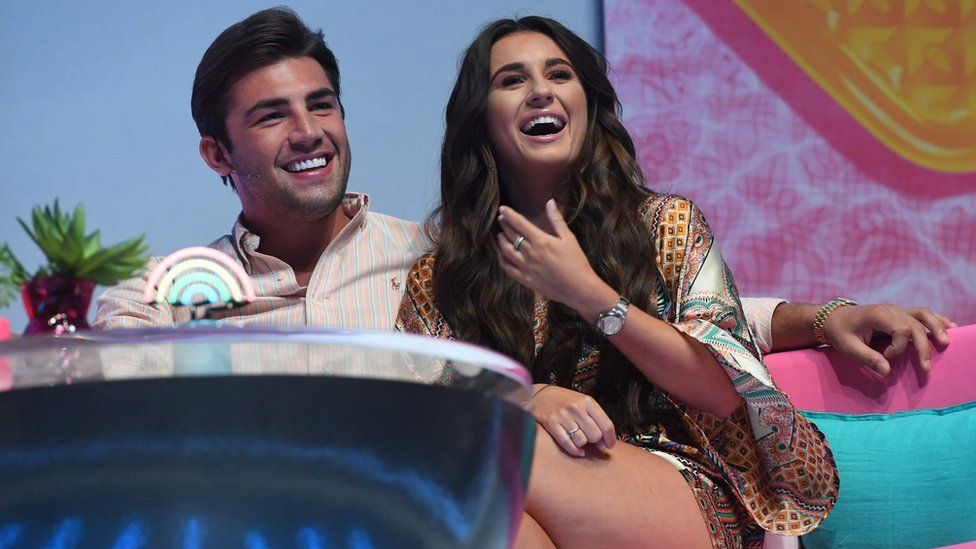 Love Island teamed up with nine official partners this year, making it one of the most commercialised shows on British television. Islanders face lucrative opportunities to make millions from social media and brand deals on leaving the villa, and, if they stay together on the outside, could potentially form a joint empire.
"Falling in love is a universal experience, but the more it feels to viewers like they are watching people wanting to be Instagram stars, the less you can invest in that," says Bullimore.
This season, Liberty even revealed that her then-partner Jake, often accused on social media of playing up to the cameras, told her to "remember we are on a TV show". The pair quit the villa on Friday after a shock breakup.
Alongside the perceived loss of authenticity from some contestants, Bullimore says that the audience's familiarity with the show means they are "much, much more aware of the tactics that producers use" to create the "dramatainment".
Tasks like The Snogathon or The Movie Night Challenge are designed to make the contestants second-guess themselves, destabilise their relationships, or consider how they're coming across to viewers.
"Once you strip all of the exciting fun away, you begin to see the format for what it is… Big Brother with more love-making and fewer clothes. It becomes easy to feel a bit uncomfortable watching people's emotions being manipulated."
Mental health awareness
This sense of orchestrated dating drama is not exclusive to Love Island – shows like Married At First Sight, First Dates and Love is Blind mirror the approach – but what does set Love Island apart is the real-life tragedy that has tainted it.
This latest series marks the first since the death of former host Caroline Flack, who took her own life amid intense media pressure while she awaited trial for attacking her boyfriend. In recent years, former contestants Sophie Gradon and Mike Thalassitis have also taken their own lives.
The deaths, although not directly linked to the show, prompted debate about mental health and the treatment of celebrities, with the subsequent "be kind" social media campaign urging increased awareness online.
In response, ITV published duty-of-care protocols for contestants, who will be offered "comprehensive psychological support" and a "proactive aftercare package" on their return from the island.
However, viewers have this season questioned Love Island's staple dramatic twists in light of these tragedies.
The sight of Faye, a contestant who has admitted trust issues, aggressively confronting her partner Teddy after being shown footage of him from flirting during Casa Amor week without full context, prompted record complaints. Previously, more than 4,000 viewers complained that July's Casa Amor postcard episode was manipulative toward the female islanders.
This is partly the product of social media outrage culture (Ofcom says it reflects a "trend of growing complaints about high-profile TV shows") but also symptomatic of a shift in young audience expectations.
The success of YouTube show Blue Therapy, which follows Black British couples talking to a therapist about their relationship struggles, acts as a stark counterpoint.
Social media reaction to Love Island reflects this, with research from Rise At Seven showing engagement down 53% throughout July and August compared with 2019. BBC research has also identified increased negative sentiment in these interactions.
TV psychologist Jo Hemmings, who has worked on duty-of-care protocols for a number of hit shows including Big Brother, says the casting and treatment of Faye underlines the tensions threatening to tear Love Island apart.
"No TV show wants exceedingly well-adjusted, calm, composed, gentle beings because it doesn't make entertainment… but there needs to be a balance," she says.
She has questioned the treatment by producers of Faye, who she says despite being a "hugely entertaining TV character" is the "perfect storm to take things very personally".
Hemmings points to both Faye's extreme reaction to Casa Amor, and more recently the compatibility challenge, in which producers revealed which couples voted against each other, as examples of her lacking the required "coping mechanisms" to deal with the pressures of the show.
Hemmings says the incidents highlight the need for Love Island to provide a space for contestants to decompress away from others, much like the Diary Room on Big Brother.
"It ensured people had somewhere they could go to cool off," she says, whether by choice or at the behest of producers when things escalated.
"Yes it was filmed but it was handled sensitively, and edited where necessary. Love Island hasn't got that as yet. And without it there's a lot of responsibility on contestants, without the show stepping in in some way."
Changing media landscape
Hemmings says her work on Big Brother made her aware of how much the reality TV landscape has changed, mainly thanks to social media fracturing the media narrative away from press-controlled PR and towards the audience.
"During Big Brother, we had to watch out for the press leaking stories, now it's people who may be jealous of you.
"It's very difficult as there's a lot of cruelty on social media that was never there before. I think there's a belief that if you put yourself out there, you can take the kind of abuse that gets thrown at you. But the truth is no-one really knows what to expect until they experience it first-hand."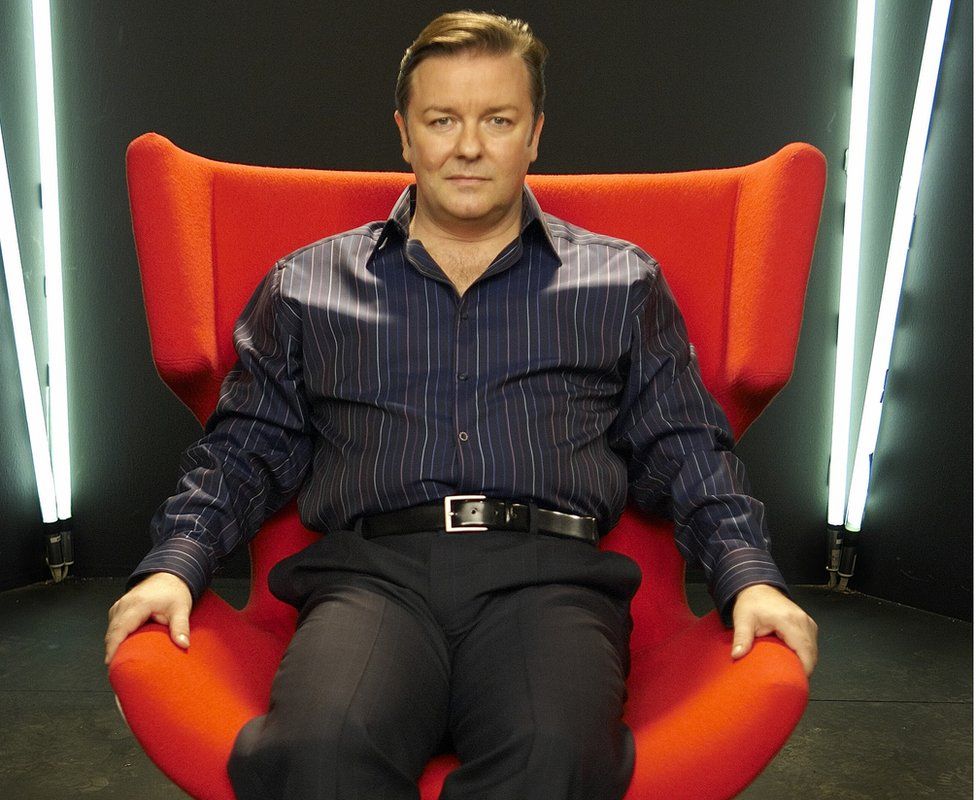 Hemmings says this change has had a direct impact on the advice she offers. "Now I have to be blunter and have the talk of doom about social media. I need to look for resilience when assessing candidates and say people may not like you.
"I ask, 'What's your plan B? Where is your support network? How are you going to deal with the fallout if all your expectations end up dashed?'."
ITV says its care package includes therapy sessions and training on the impact of social media, "how to handle potential negativity", as well as financial management.
But for social media and internet culture writer Amelia Tait, ITV must also take more responsibility for its own actions.
"We often assume that the early noughties was a uniquely bad era for unethical reality TV, but in actual fact, the cruelty hasn't disappeared – it's just been displaced.
"On today's reality TV shows, the cruelty of the production team is more invisible than ever – you'll no longer see a panel of judges calling someone ugly or untalented to their face – but that doesn't mean cruel decisions aren't being made behind the scenes.
"Of course, social media also allows us to push for accountability – both from producers and other viewers. Yet the hashtag #BeKind has been politicised and mocked to the point of redundancy". ITV took proactive action against online hate this year by strongly condemning death threats made against Chloe, a contestant, and reminding viewers to "be kind".
However, Tait says the show "continues to edit scenes to create villains, knowingly provoking strong reactions" from the public.
"The problem with social media is that what feels like cruelty when you receive it doesn't necessarily feel like cruelty when you're tweeting it out – there is a phenomenal lack of empathy caused by what psychologists call the online disinhibition effect."
Tait adds that a troll narrative in popular culture "doesn't help" to encourage social media companies or their users to take their share of responsibility: "Many people who send the most disturbing and judgemental posts sleep happily under the assumption that they are kind people, that their comments about contestants are somehow justified."
Headed for a break-up?
But despite the controversy, have audiences really got "the ick" with Love Island. Not quite, says Bullimore.
"Shows always have their initial success, peak and decline. The question is how fast. This series had a bad start, but as you get further into it, with Casa Amor and relationships forming and breaking apart, fans are still invested – even if the casual audience is dropping off."
She suggests the production staff should look at casting different characters to keep the action fresh. "Look at First Dates, it manages to include really interesting, diverse characters, in personality as well as background, and is better for it.
"The problem Love Island faces is that its image is set. Do you try to cast normal guys and girls and see what happens but then lose the escapist glamour that some people love the show for? I think it's tricky."
Bullimore feels our love affair with the show is far from over, despite it heading into stormy territory.
"X Factor was declining for years and years before they actually chopped it and still pulled in an audience. I wonder if despite this conversation whether Love Island's core audience still watches and still likes it for what it is… even if not everyone now admits it like before."