More than 1,000 Latitude Festival attendees later tested positive for Covid, according to government figures.
One of the government's Covid test events, about 37,000 visitors were at the venue daily from 21 to 24 July.
All festival-goers needed to be fully vaccinated or test negative but findings showed 432 people were probably infectious at the time.
Stuart Keeble, director of Suffolk Public Health, said Covid was "still circulating in the county".
Figures for the seven days up to and including 20 August show Suffolk had a rate of 241 coronavirus cases per 100,000 people.
The music and arts festival at Henham Park, near Southwold, was the first event of its kind after the relaxation of lockdown rules.
Musical headliners include Bastille, Bombay Bicycle Club, Wolf Alice and The Chemical Brothers.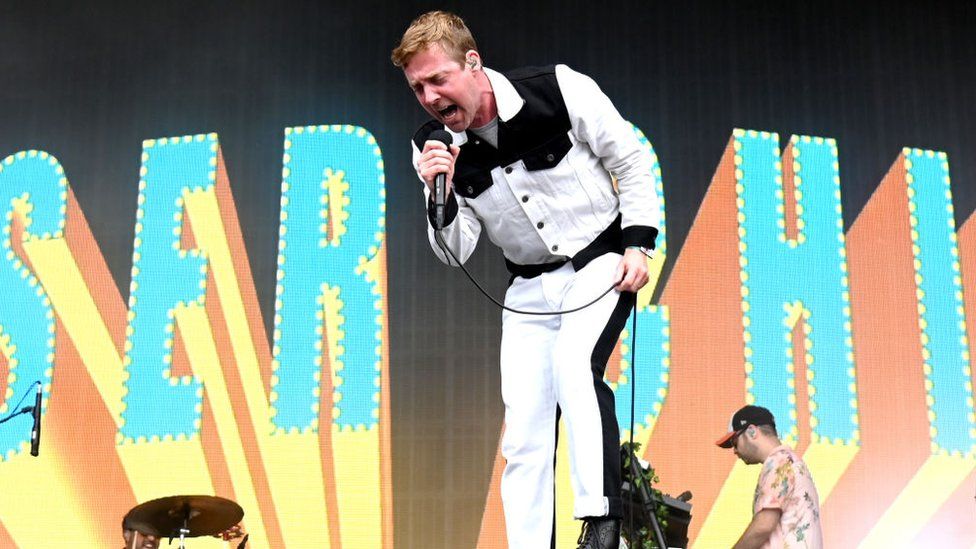 Suffolk County Council said of the 1,050 people who tested positive for Covid in the days after Latitude, 175 lived in Suffolk.
Mr Keeble said: "As Suffolk reopens once again and people attend busy events or attractions, it's important that people continue to be considerate of others and wear a mask or keep their distance where appropriate."
He added while he majority of people were fully vaccinated, "we cannot be sure that those people around us won't become very unwell if they catch it".
Culture secretary Oliver Dowden said the government's test events showed "we can reintroduce mass sports and cultural events safely.
"But it is important that people remain cautious when mixing in very crowded settings."


Find out how the pandemic has affected your area and how it compares with the national average: